Shape Collage Story: The Perfect Christmas Gift
Shape Collage is perfect for making really personalized gifts and Kelly did just that: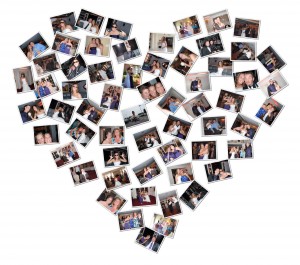 My idea came from searching the web to find the perfect Christmas gift for my college roommate, who I was the maid of honor in her wedding this past August. She has been bugging me to put my pictures from the wedding on a CD, which I had, but just haven't sent to her.
I stumbled upon Shape Collage and came up with the perfect gift for my friend Tami! I wanted to capture every part of the wedding, but in a different way then I'm sure she had got from anyone else, even the wedding photographer! With the help on Shape Collage I came up with the perfect Christmas gift! I can't wait to give it to her.
Thanks Shape Collage!
———
What a fantastic personalized gift! Thanks for sharing your story Kelly!
Do you have a Shape Collage story?  Share your story with us!