Shape Collage Story: School Holiday Card
Kurt used Shape Collage to make a fun and creative holiday card.  Here's his story: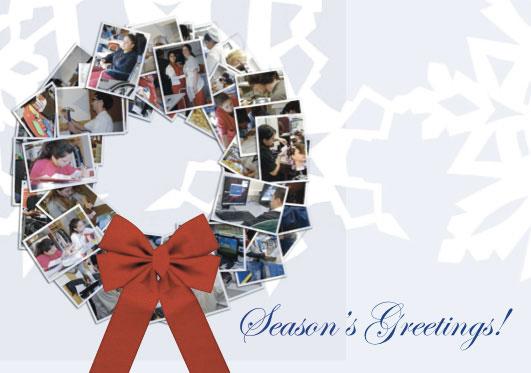 I created the school holiday card this year using Shape Collage Pro! We took several photographs of students at work in the different vocational areas of the school – I used a doughnut shaped template and created a Christmas Wreath out of the pictures. Added a really nice red bow to the bottom and – voila!! – A really different and cool card for the school to send out to the community!
Thanks guys – you came through for me when I was in desperate need of something fun and creative!!!!
———
Thanks for sharing your story with us Kurt!  We love how you made the pictures into a wreath!  Very clever!
Do you have a Shape Collage story?  Share your story with us!