Original, Thoughtful, Touching Valentine's Day Idea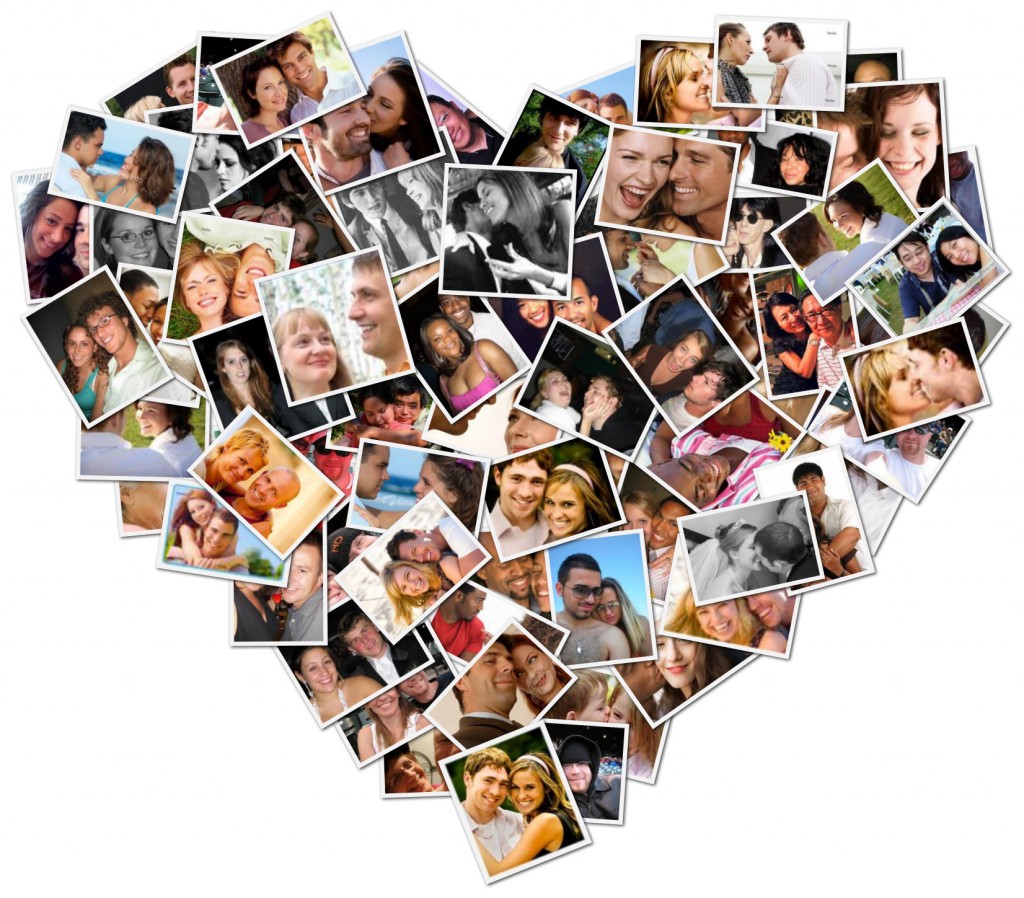 How many times have you gone through the same routine in early February and reviewed your Valentine's Day options only to come up with the same old ideas:  flowers, jewelry, chocolates, romantic dinner, etc.
These are still popular and depending on how expensive the jewelry or flowers are you can still get full credit, but they just aren't that original.
One way to win someone's heart is to give a personal gift that conjures up happy times and creates lasting memories. Here's a quick, easy and original idea that, unlike roses, will last forever and always bring a smile to your significant other's face.
Create a heart shaped collage of your romantic times together. All you need is a few minutes, as many digital pictures as you would like to include and a printer (a nice frame is a good idea as well to present your touching gift). Imagine these couples featured in the collage at the top of this post are pictures of you and your special someone sharing happy moments together. Print it at home or at a print shop, frame it and you're all set. Follow the simple steps in this short how-to video and impress your significant other with a romantic collage from Shape Collage this Valentine's Day.