KONY, March Madness, SXSW, Daylight Savings and more
It is only midway through March and already, it seems like many calendar of events have occurred. Since the last blog post, people worldwide are now aware of the KONY 2012 video (released by Invisible Children), North American's March Madness (the single-elimination college basketball tournament), South by South West (SXSW), Daylight Savings and perhaps the celebration of Shape Collage's Two Year Anniversary?
Three years ago, Vincent Cheung, a University of Toronto PhD student, now CEO of Shape Collage, had too many photos to count. He wanted to do something creative with them, began coding late nights and thus Shape Collage was born! We have an exciting promotion for you in our next newsletter — make sure you sign up for it! Click here to sign up for the Shape Collage newsletter.
Today, we're going to be a little creative with our statements, especially with all the current events happening around the world. Have a statement? Want to express it in creative terms? Here's how:
1. Download Shape Collage Desktop PRO version if you haven't already
2. Think about what you want to say. In my case, I'd like to do something simple, like "STOP KONY" but with more creativity.
3. I open up MS Paint or something equivalent to it on a Mac such as Paintbrush. Using Shapes and text, I draw out what I would like my collage of photos to be. Remember to keep it simple (in black and white).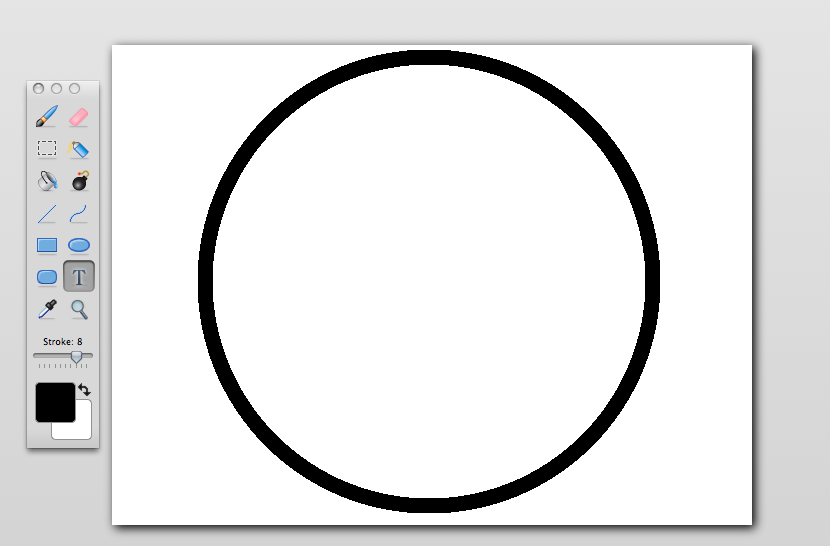 4. When you are finished, click "File" > "Save As" > Select Desktop > Save file "Name".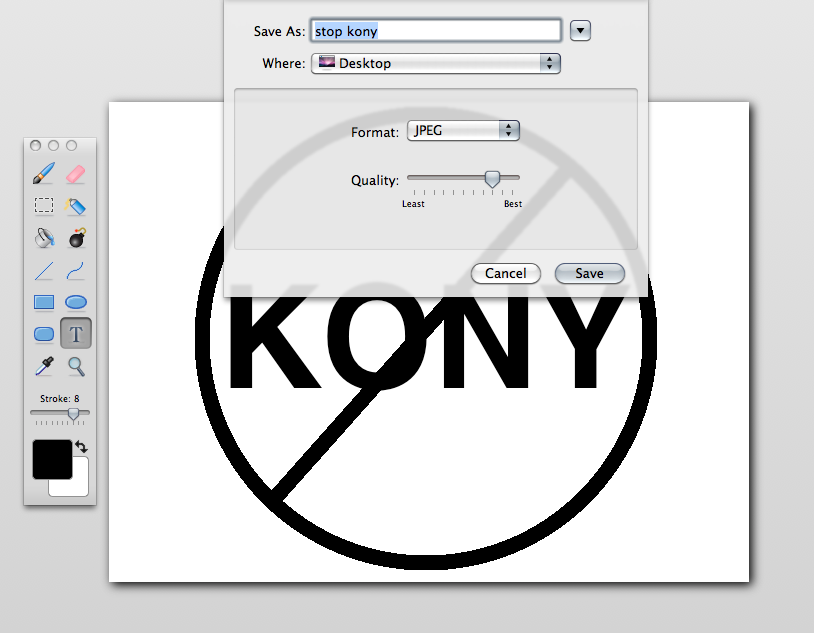 5. Open up Shape Collage Desktop PRO version and load your file. Refer to Custom Shapes – Faces on how to load your file and add photos from web.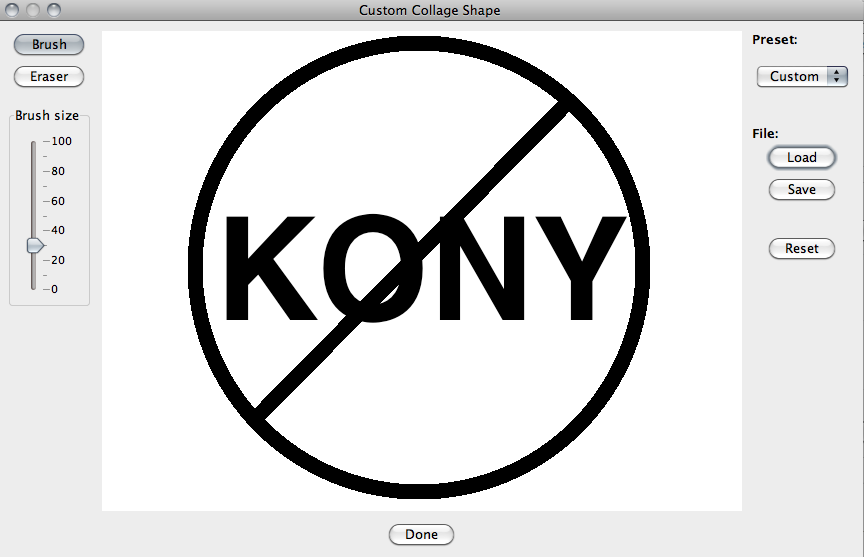 6. Click Preview — Depending on how complicated your image is you may need to adjust how many images you need. Preview as many times as you need and voila!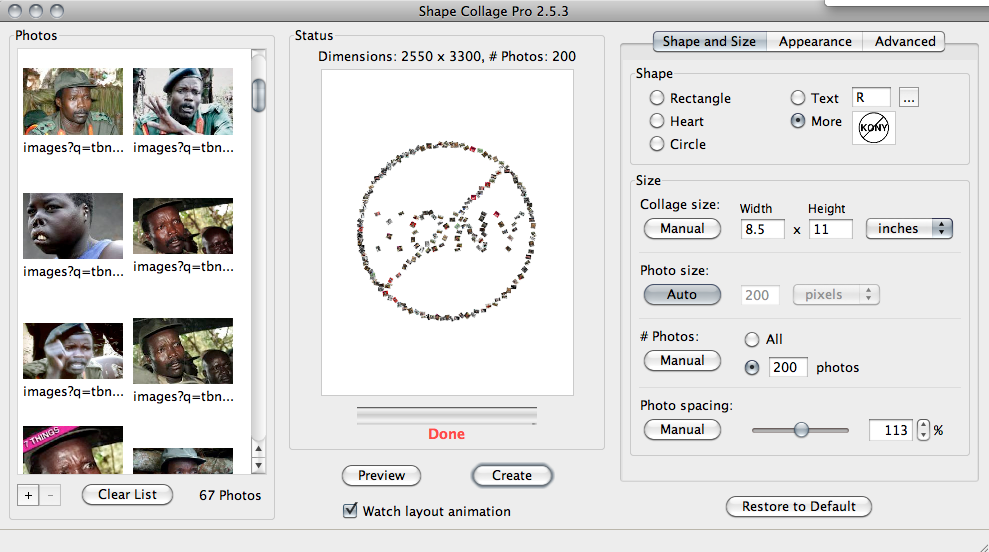 7. Continue to preview until you have the shape you want and voila!