Custom Shapes – Faces
Happy Presidents Day from the Shape Collage Team!
Recently, we have been posting other users' collages on our facebook page. A few of you have asked how we create custom shapes. Thank you Jerry Chen (@jerrychen) for the Presidents Day post suggestion. Creating custom shapes is currently available on the Shape Collage Desktop application only.
First, search for the image or shape that you want to create. This can be a face, car or animal shape. It can even be hand drawn (in black and white).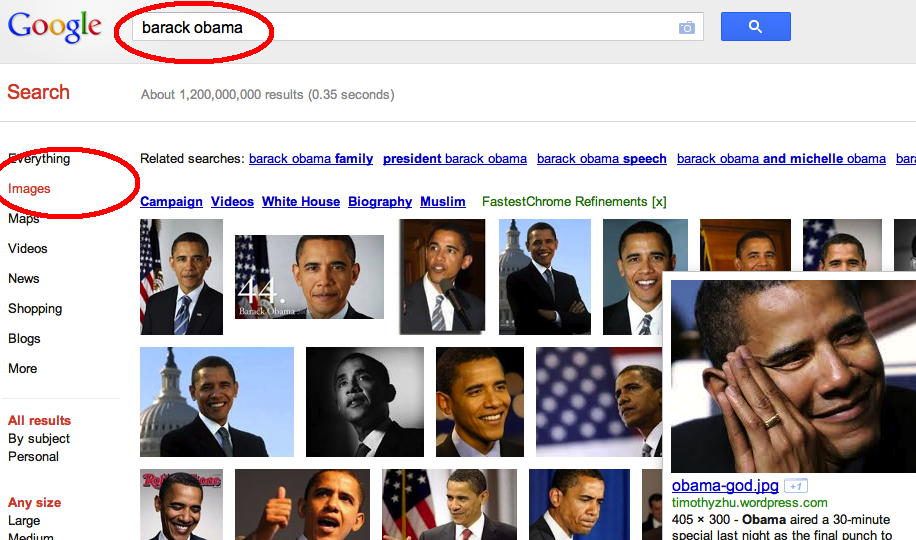 Make sure that you choose "images" and scroll to the bottom where you can look for "clip art" or "line drawing" as it has to be a black and white image for Shape Collage to detect the shape.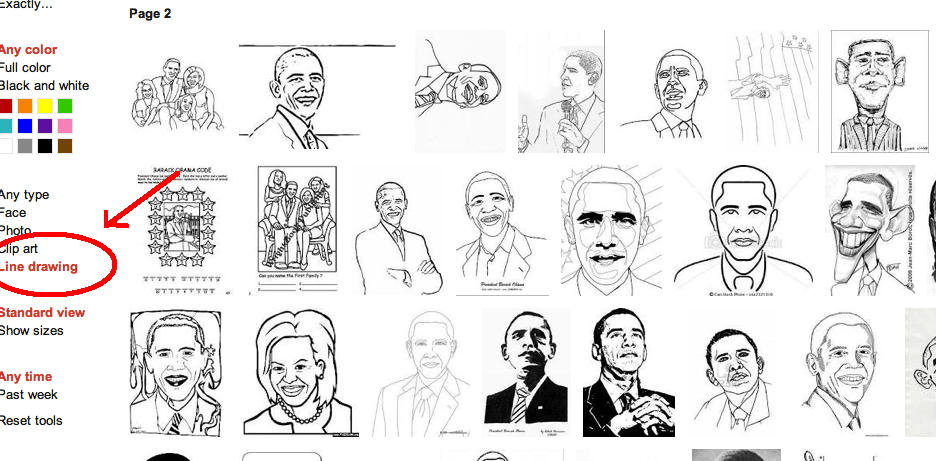 Click on the image/shape that you would like to use for your photos, then right click and save as. Save it where you will be able to find it easily. In the spirit of Presidents Day, we chose Barack Obama's face as the image.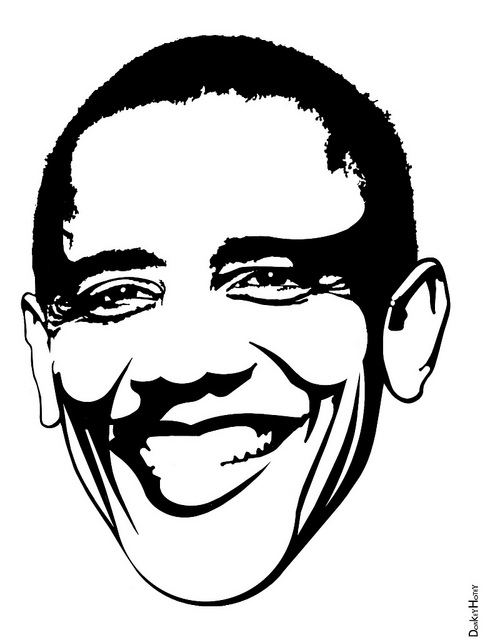 Once you've picked our your image, load Shape Collage Desktop. Make sure you've got our latest Desktop version (2.5.3). You can download it here if you need to update it.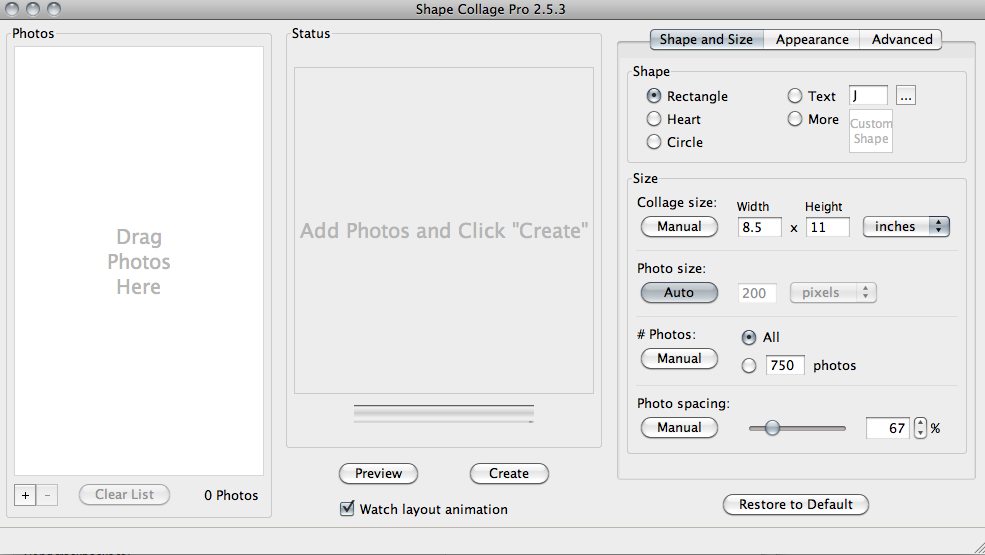 Once you have it loaded, make sure you click on "custom shape"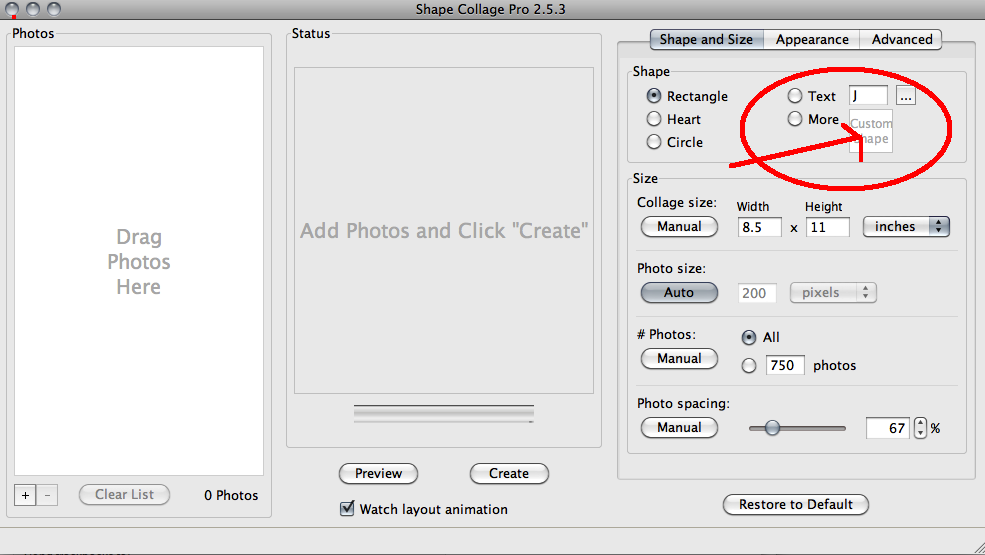 You should then see a new window pop up – press "load".
Browse for your image and press "open".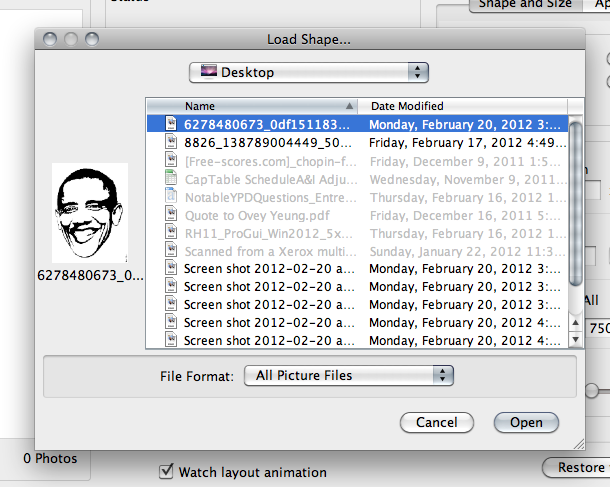 You can make edits to your image by erasing or editing your black and white image/stencil. Once you've made your edits, click "done".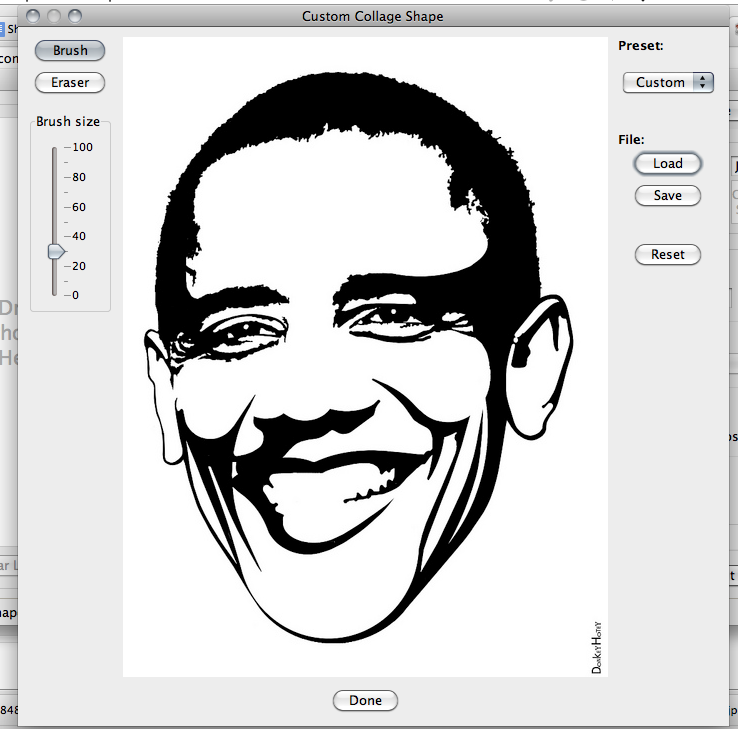 Now that you've selected your shape, you can add your photos! Click "File > Add Photos or Add Folder or Add Photos from Web". Since we don't have any images of Barack Obama, we're going to find them online instead. Make sure you copy the entire URL at the top of your browser.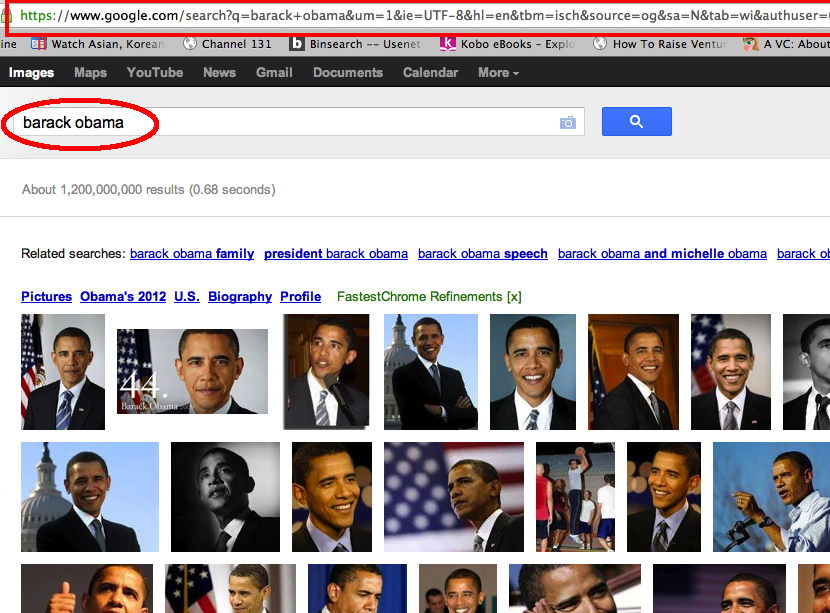 Back in Shape Collage Desktop, go to "File > Add Photos from Web" and paste the URL you just copied from your search. Then click "Add".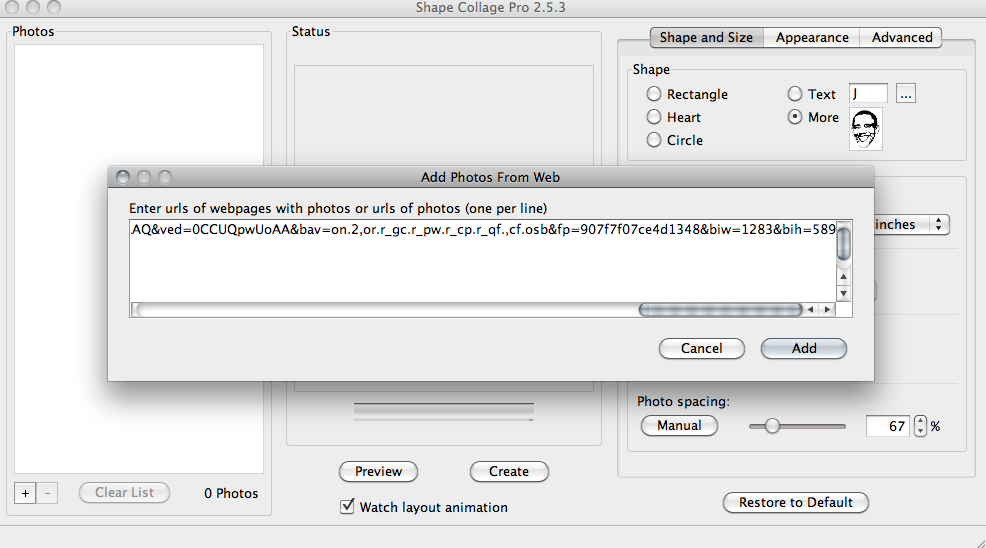 Go through the photos on the left hand column and select the photos you DO NOT want to use in your collage. Click on the "-" button to delete them out of your collage.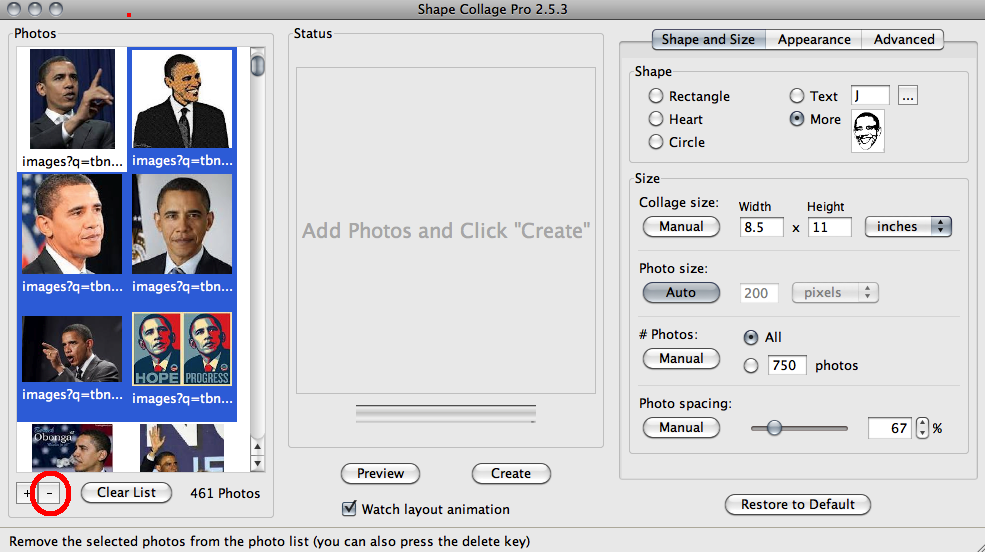 Once you have sorted through all the images – click "Preview" to watch the magic! You may need to adjust the number of photos (# Photos) used in the collage to ensure that you capture as much of the shape as possible. Once you've found the right number of images, click "Create". In this case, this collage needs 750 photos to create a collage of Barack Obama in the shape of his face.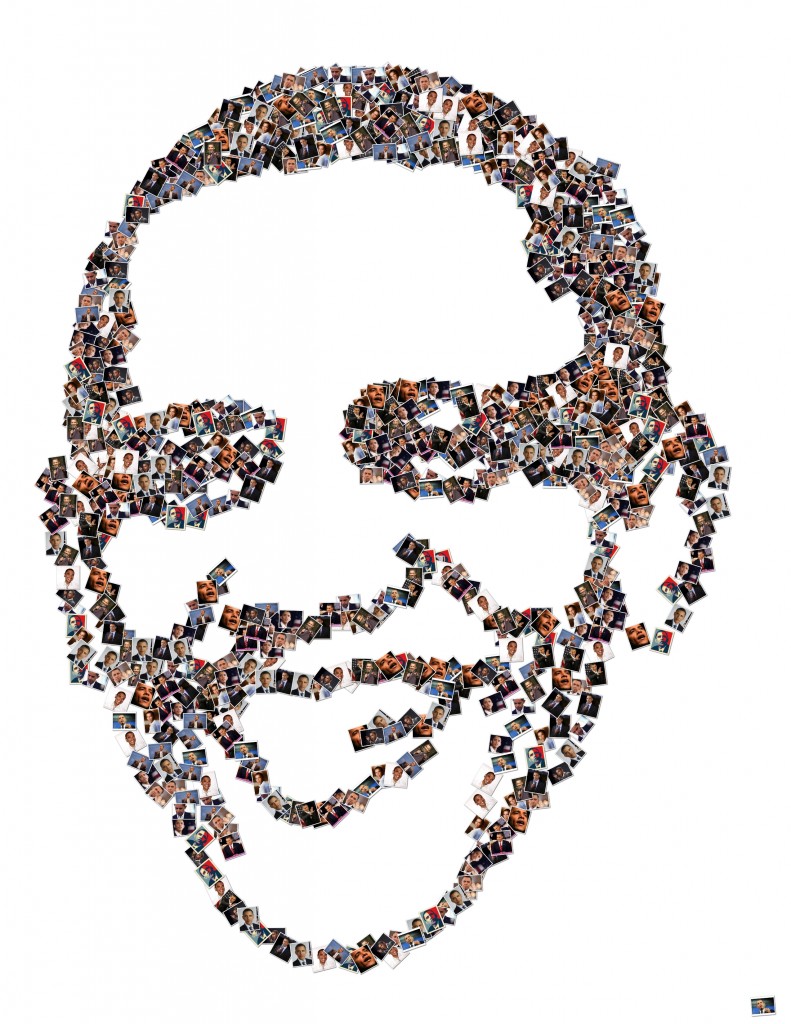 and… voila! Have some fun with your photos. Be creative. What photos would you use to describe Barack Obama?
Note: Creating custom shapes is currently available on the Shape Collage Desktop application only.