HOW TO: make a collage using photos from other websites
We had originally planned to write a post about travel blogging and how Loupe can help you with being creative with your photos but after reading 7 worst international aid ideas, we hope to inspire you to put together all the images that move you, make you want to do something more.
Have you ever wanted to donate a t-shirt to Africa? How about buying a Buy-One-Give-One TOMS shoe? Richard Stupart writes all the reasons why you shouldn't. He also documents many of his travels on his personal blog via photos. Do you have a ton of photos from your previous travels  that move you? Dig out those photos and do something with them! Or maybe you don't travel but you follow other people's travel photo blogs — take a minute to make grab the top images that move you.
1. Bookmark the websites with the images you want or have all the websites open.
2. Go to Loupe — www.getloupe.com
3. Click on "Get Started —>"

4. Start a new canvas by clicking "New"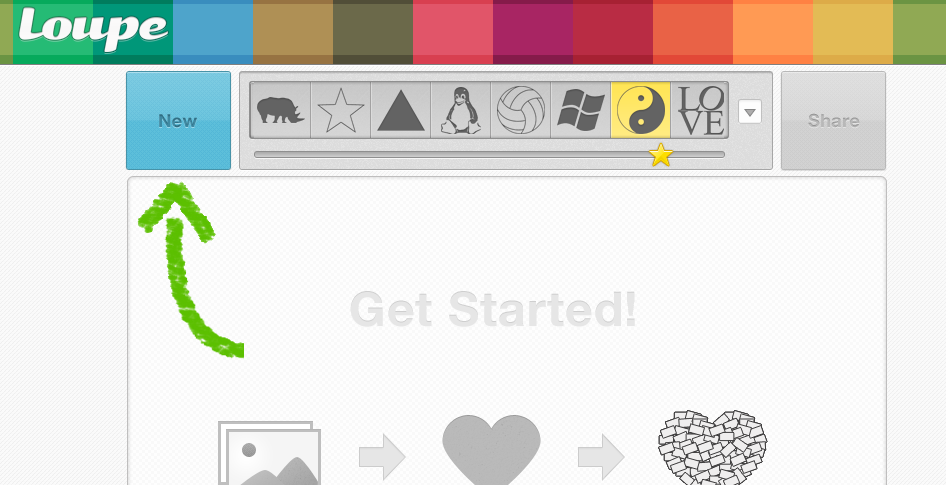 5. Click on the "URL" tab

6. Now copy and paste the URL's from the websites with photos that move you and click on the photos that you would like in this collage and then click "Done".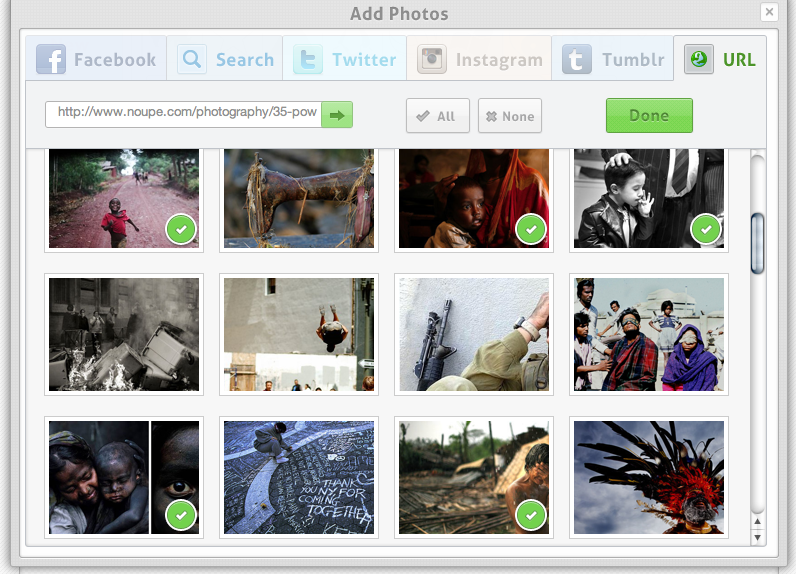 7. Choose your shape in the top bar and watch the your photos form into the shape you selected. There's also a super neat effect – where you scroll over images and zoom. Take a look!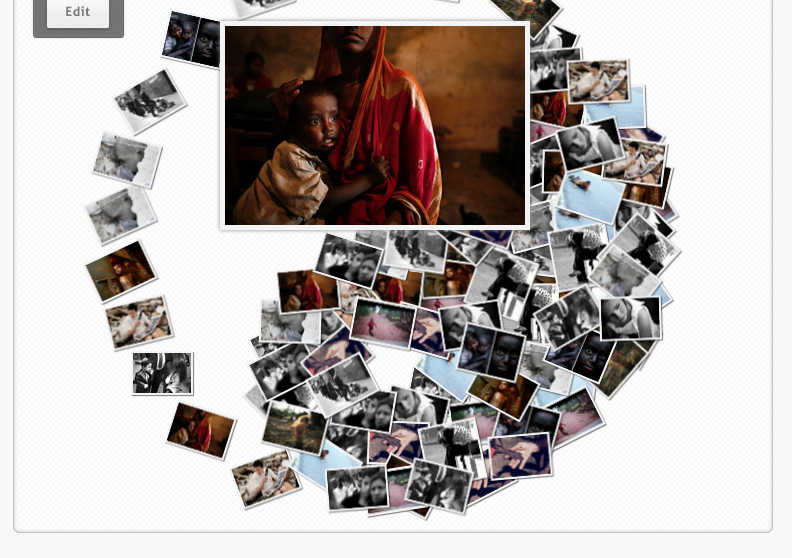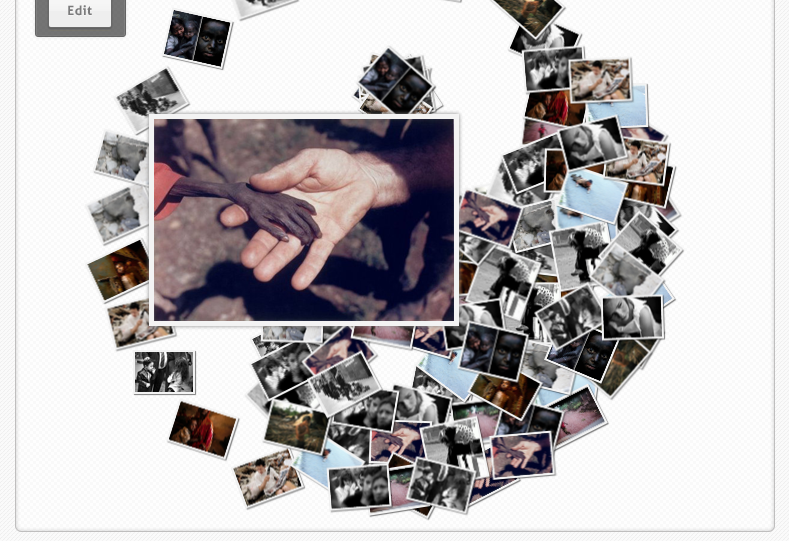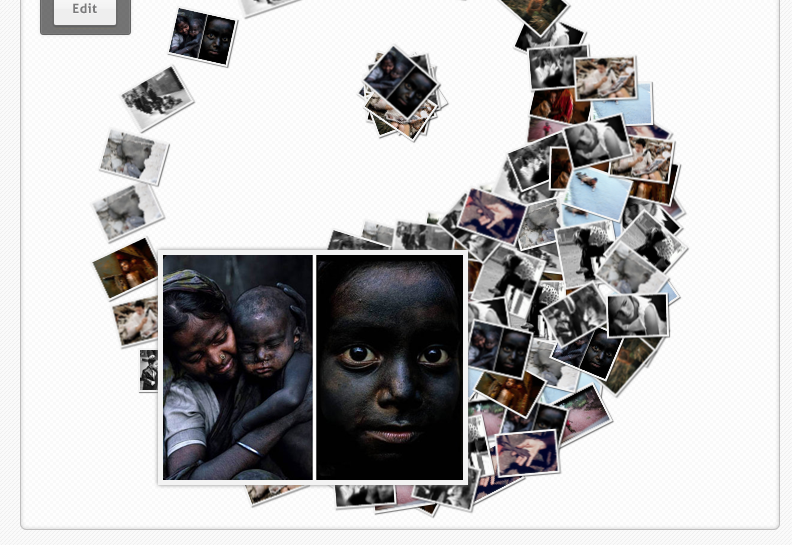 Now try and make your collage – What images make you move?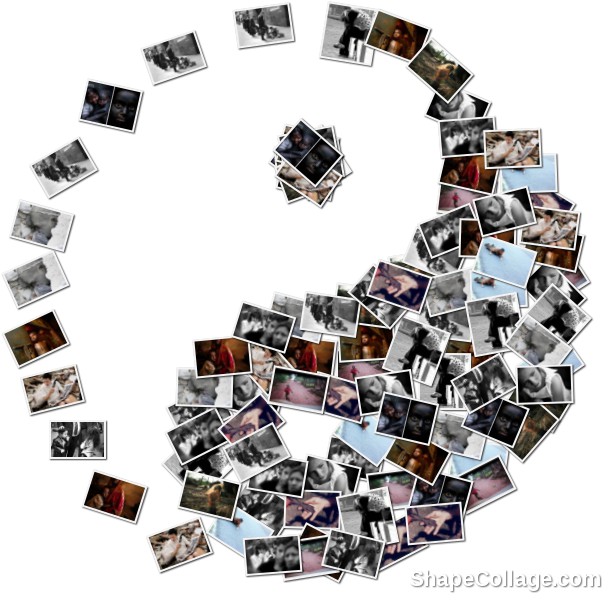 Photo credit: Noupe – 35 Powerful Photos that Tell a Story