Additions to Shape Collage Team

Thank you for your support so far. Since the launch of Loupe, we've had over 60 000 collages made worldwide and have been reviewed in countless languages including english, japanese, norwegian, spanish, chinese, thai, french, german and more! We are continuously looking for features to improve. We would love to hear your feedback – feel free to leave us a message on our facebook page or tweet us @shapecollage.
Outside of launching Loupe and working a gazillion other things, we've had an exciting start to 2012 with three new additions to the team. Shape Collage was a two man team but has managed to recruit three very talented people to join us!
Please welcome three of our newest team members. Below is a little bit about each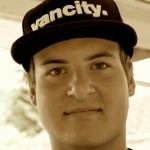 Jordan graduated from Capilano University in Interactive Design. Prior to joining Loupe, he was a designer at Versapay and was a freelance consultant for all things Apple. Jordan focuses on building functional and aesthetically beautiful user experiences for iOS, Mac and the web. He's all about the Apple – enough said.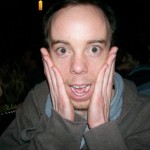 Chris is from a little town Oshawa, Canada. He graduated from Ryerson University in Toronto with a BSc in Computer Science. He worked at Flyerland.ca and Zip2Save.com as a Web Architect before co-founding fashion startup WhatImWear.In out of the Digital Media Zone at Ryerson. Chris loves music, running and can often be found cycling aimlessly around the city.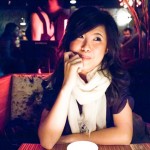 Ovey, pronounced "O'vay" – like "O'kay" studied Business and Communications at Simon Fraser University. At age 16, she founded oy&co, a marketing communications agency,  built a team of eight and currently continues to advise for the agency. Ovey has over 6 years of experience in print and digital media and was previously an ELLE.com and 2010 Winter Olympics Editor. She made her transition into technology in 2011 and was formerly at Notesolution Inc. Ovey currently sits on the advisory board of Shark Truth and on Mondays, she mentors a group of young journalists at Y57 Media. When not attached to her blackberry, you can find her adventuring outdoors.
Connect with us here – Shape your photos