HOW TO: Make a Collage Using Facebook Photos
Is your best friend's birthday coming up? Bachelor parties or new team spirit events? Create a collage with photos from each year you've known each other! Loupe makes it easy for you to grab photos from your's or your friend's Facebook albums. Make a "Best Time of Your Life!" collage  into a card, poster or even a t-shirt gift!
1. Go to getLoupe.com
2. Click on "Get Started"
3. Next, press on the "Add Photos" Button. Your screen should look like this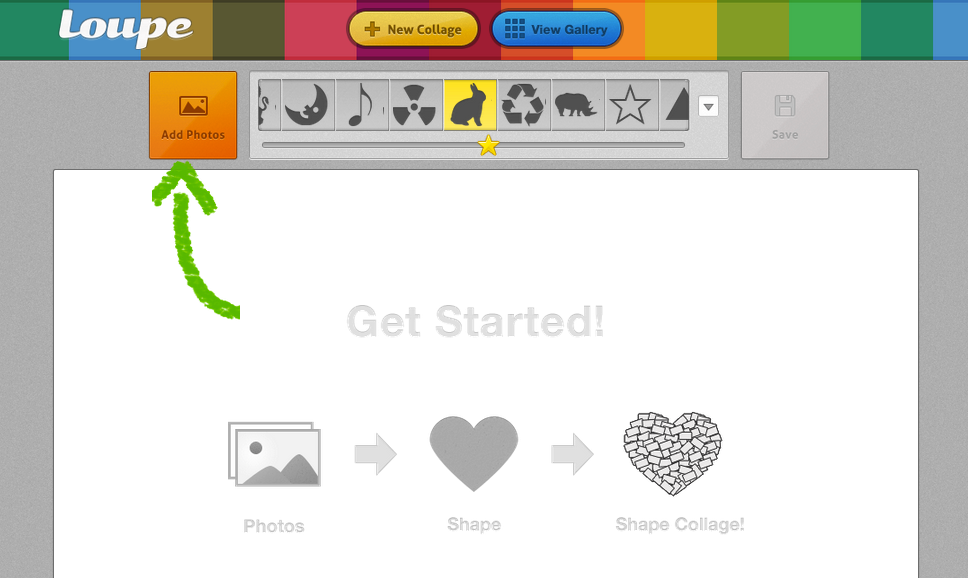 4. Select the Facebook tab. Click on "Connect with Facebook". Photos from your Facebook Account should sync immediately after connecting.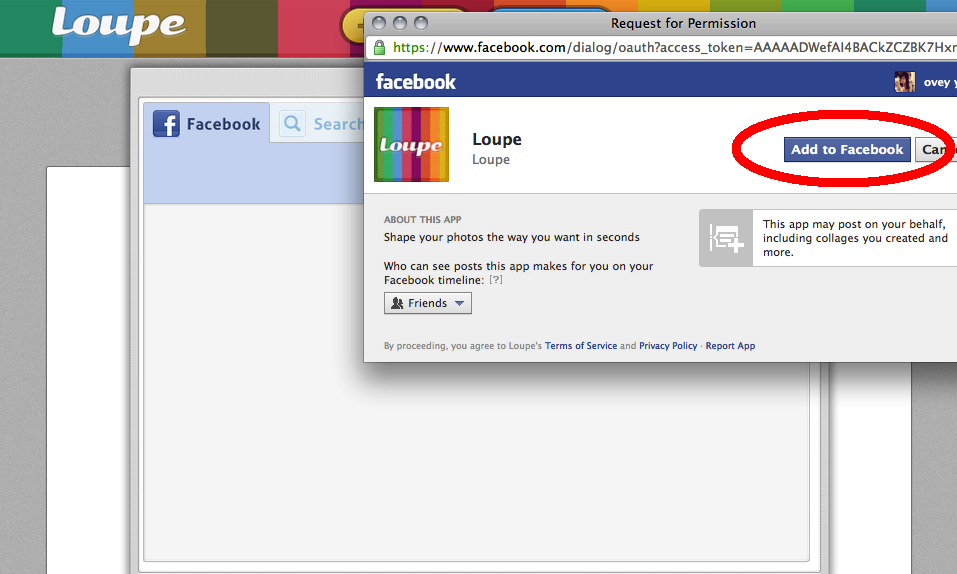 5. Select the album you would like to grab photos from. Select the photos you would like to use in your collage. You can select all or select them individually.
6. When you're finished selecting the photos you want in your collage, click Add Photos.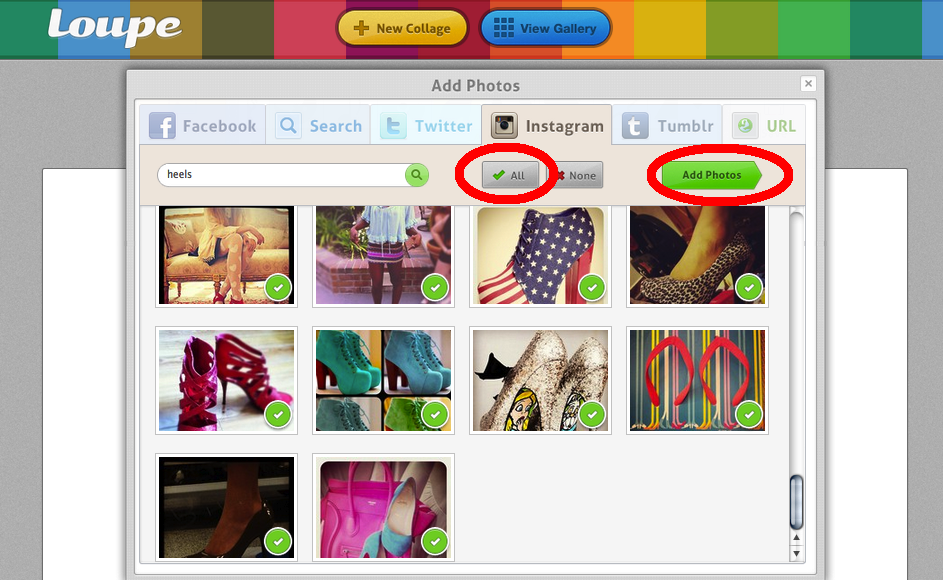 7. Select the shape you want at the top. Scroll furthest to the right for the TEXT option.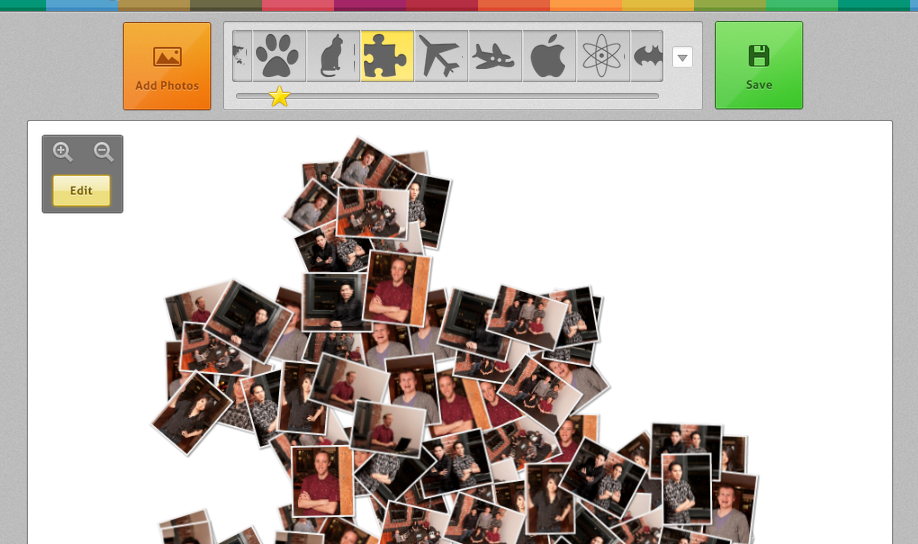 8. If you would like to add more photos to the collage, click "Add Photos" again and you will be able to access photos from Facebook, Twitter, Instagram, Flickr, Blogs, web and more.
9. And voila! You can scroll over each photo for a larger view.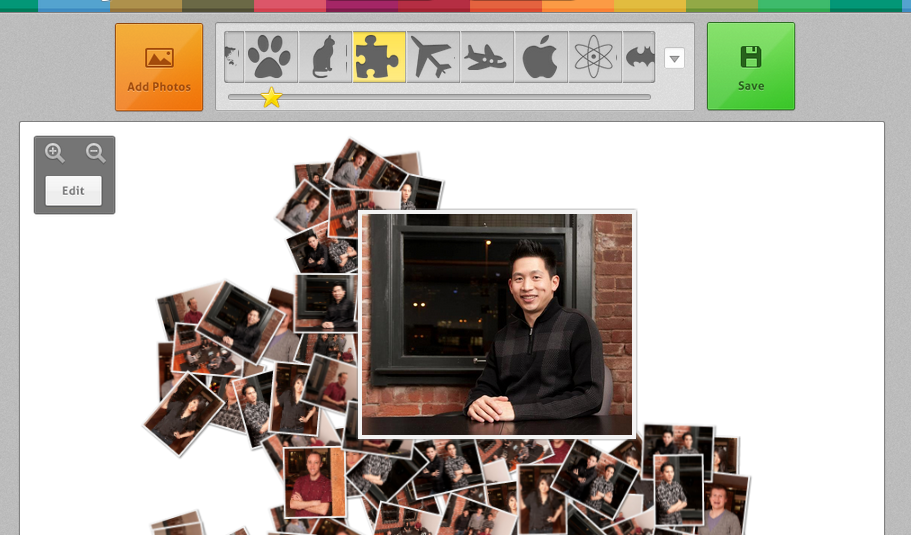 10. You can also move photos around or delete photos within a collage by clicking "EDIT". When you're finished, click "EDIT" again.
11. Now click "Save". You can name your collage and even add a description! If you do not want to share your collage in the Loupe Gallery, click on the LOCK to keep the collage private for your eyes only. A red lock identifies the "Keep to Myself" collage, while the blue lock represents a public collage. The lock icon shows on the Save dialog box.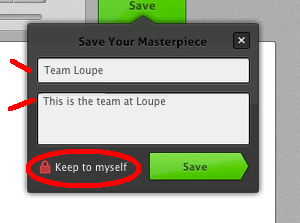 12. Once you've saved your collage, you can
Share your collage on Facebook
Tweet your collage
Email your collage
Download the collage onto your computer
Blog about your new collage by adding the Embed link to your site!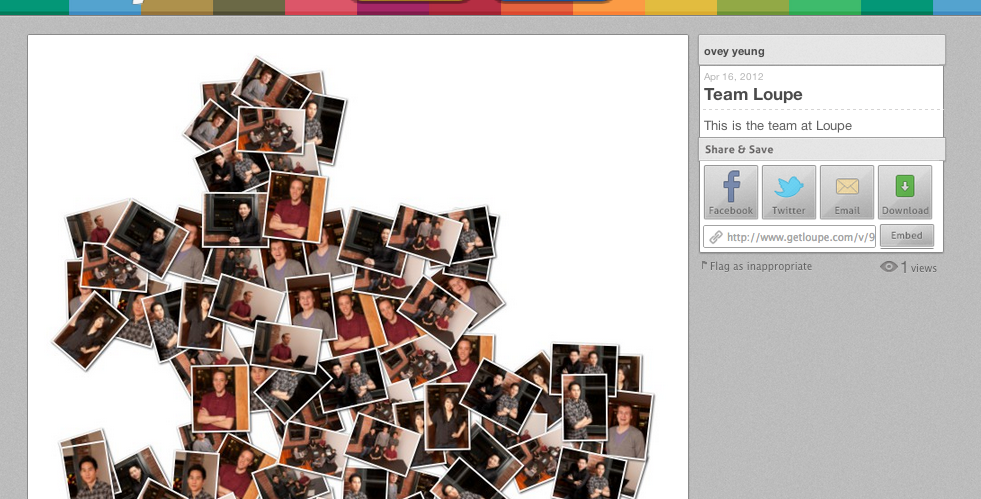 Thank you Carolyn Mineah for contributing to this blog post.