HOW TO: Create Collages with photos from Pinterest
Making a collage of your Pinterest Board is pretty exciting — especially if you're a blogger writing about spring trends, favorite antique finds, or even collection couture shoes! But first, you need to get the Loupe Bookmarklet
How do I get a Loupe Bookmarklet?
1. Chrome Users: Display your Bookmarks by clicking the Wrench Icon > Tools > Always Show Bookmarks Bar
Internet Explorer Users: Display your Favorites by clicking on Tools > Toolbars > Favorites Bar (selected means to show)
2. Click and drag this button to your bookmarks bar: Loupe
3. Once you drop it on the Bookmarks Bar, it should look like this: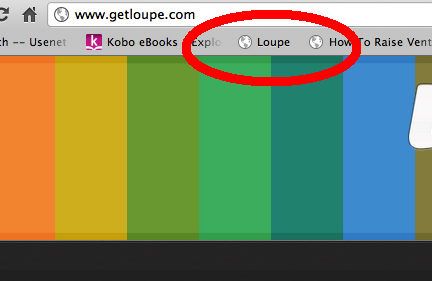 4. Go to any website with images. It could be your favorite blog, Pinterest board, Tumblr or search for the images you want. For example, here is Jeanne/ Shop Sweet Things's "My Style" Pinterest Board. To grab the images from her page, click "Loupe" on your Bookmarks/Favorites Bar.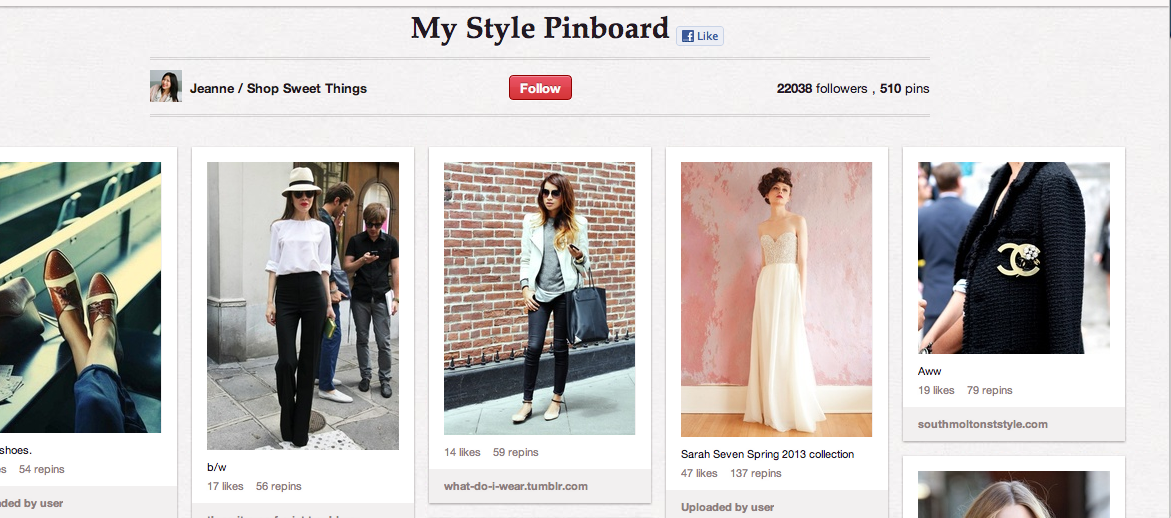 5. Once you click on the link, you will automatically be brought to Loupe's dashboard where the images are available for your collage. Select the images that you want in your collage.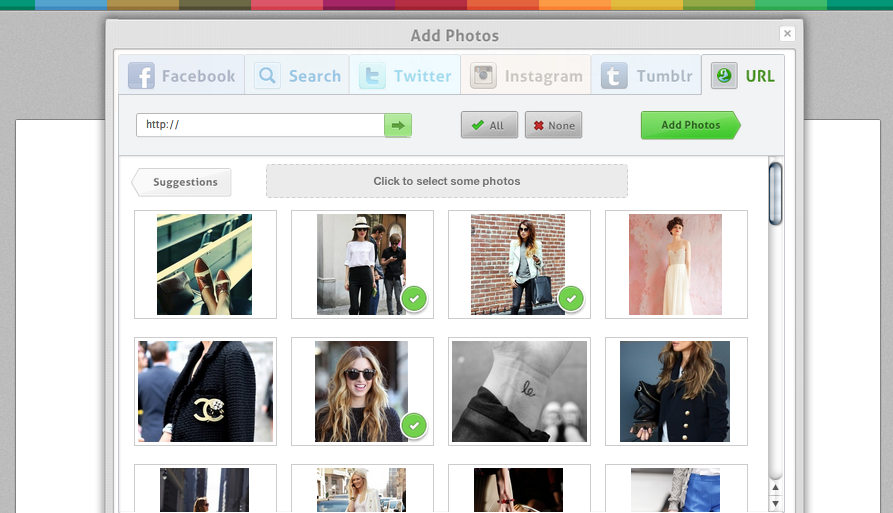 6. Select your Shape

7. Watch the magic!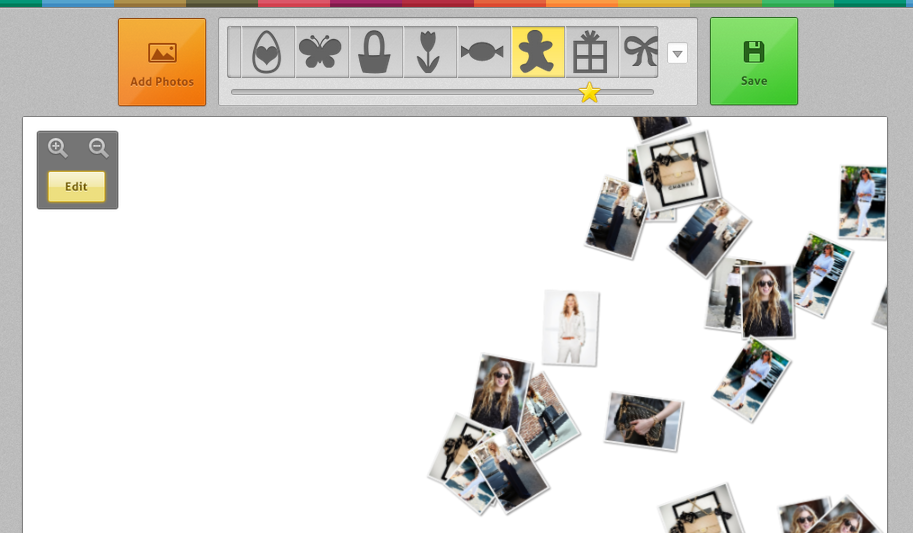 8. If you hover over the photos, you will get an enlarged version of the photo. If you click on it it will take you to where the photo originally is from.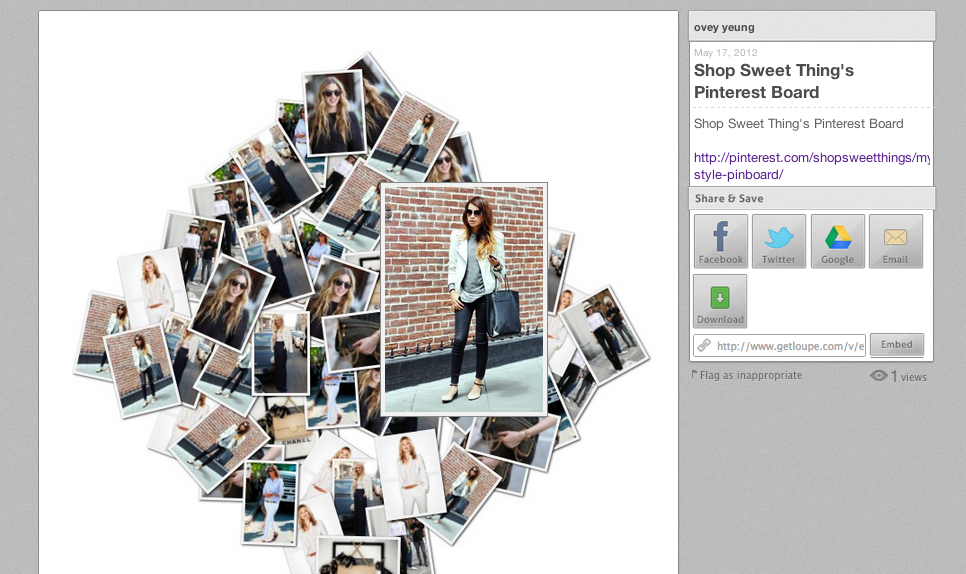 And there you go! You have made a collage of your Pinterest's photos. Try making a collage of your favorite blog or putting together a blog post with your favorite photos! Read the Handbook for more HOW TO's.
Here's a few examples: